Welcome to Royal Hospitality Services
Royal Hospitality Services guest houses are extensively equipped fully-furnished rooms that are customized to execute the needs of a longer stay for your business purpose. These guest houses in Pune are designed to provide ultimate comfort in ultra reasonable price. Royal Hospitality Services started on 1st April 2014.

Our guest house in Whitefield offers you the feasibility of being located right neat the Magarpatta city, with high-class transport services to all parts of Pune and nearby attractions. Accommodations comprise king and twin beds with finest linens, suitable on-site parking, a complimentary multi-cuisine breakfast with attentive housekeeping, in order to make your extended stay comfortable and luxurious one!!
Royal Hospitality Services Guest Suites Company provides at par solutions of vacation, corporate, and executive housing equally for tourists or business travelers. We are specialized in Pune and Hadapsar area for providing a comfortable substitution of highly luxurious yet extremely affordable stay.

Each service apartment in Pune facilitates the feeling of a home away from home that integrates more privacy, more space and affectionate ambiance than your regular hotel. Renowned for balancing the style and hospitality perfectly, we stand for benchmark design, and outstanding business, and leisure services!!
Clients Testimonials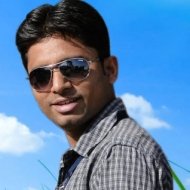 Royal Hospitality services is the best place to leave in hadapsar. I cam for meeting in Magarpatta. "> and i…
Nitin Chakranarayan
Royal Hospitality Services is the best place to relax. I cam for my business development program and royal staff make…
Sheetal Tapkir